Native American Psychic
Psychic to the Psychics
Your soul led you here, and your guides whispered you to listen to your soul's truth.
You're also here because your soul craves a community of like-minded sensitive, intuitive, creative women, soul support, and championing of YOU.
You're here because you want to change the world.
My spirit is happiest talking about crystals, Himalayan salt lamps, chakras, candles, astrology, self-help books, guides, ancestors, Native American spirituality, angels, visions of guides, voices whispering, feeling people's energies, and galactic beings.
I know you, boo!
The only thing right now is that you're not feeling your true self-shining and your standards are feeling low at this point.
You're not remembering who you are at soul level – the gifts you came in with.
To light up your soul freely and openly to the world.
I'm Trisha. I'm a soulful psychic, a medium, a spiritual guide, a mentor,  and a Native American — that helps you align with who you TRULY are at a deep soul level.
I'm a mixture of a creative soul and higher intellect. I've enjoyed a successful career of 9 years of teaching Micmac kids helping them learn creatively and teaching intuitive entrepreneurs to align them with who they really are at soul level at a deeply personalized way.
I hold two bachelor degrees in Fine Arts, English, and Education. Working on my public relations and marketing diploma as I write this (which is my new soul's calling) to help others create their soulful biz online and offline.
I'm also a self-taught psychic, learning from the best six sensory psychic and spiritual teacher, Sonia Choquette, and World Renown Medium, John Holland.
which I mention because comes into play with the psychic part.
That's the part that receives wise, trustworthy, and astoundingly deep and true guidance to your big soulful questions.
And that's why you're here, right? You want the truth in the guidance.

You wonder things like:
How do I get to share my true gifts openly with the world?

Will my soul ever fully take off in my career?

Is this one The One? Or do I need to go back to the drawing board—again?

How should I "find" my soul's voice?

What is my soul's calling?

I'm getting the pull to follow my dream of being an intuitive, healer, shaman. Can you mentor me?

How can I unleash my soul and show up in my soul's truth?

How can I get along better with this family member/ friend/ partner?

How do I change my mindset and just get in the flow of my truest self?
You're here because deep inside your soul wants something deeper, below the surface, and to dig past your head and feel your guides.
Now, you're finally in the place for your soul to light up.
"My soul feels at home"
I have a natural gift of being a truth teller. I can connect with a higher level—the spirit level. I will give you the truth your soul needs at this moment which you haven't found anywhere else.
This gift runs in my mother's family, and in my Native American culture. It's a powerful legacy. That may sound like a stereotype but it's true. We're pretty tuned into our spirits.
Backstory: Spit, Spirit Guides and Cabbage Patch Dolls
My gift showed up at an early age.
I was already on the Native American spiritual track.
Sundays when I was a kid would start with church and end in a teepee. Our tribe, known as the Micmacs of Gesgapegiag Band (pronounced guess ga peg ee ahg – don't sweat it), met for regular pow-wows, with me dressed in leather regalia doing a rain dance to a cowhide drum beat.
My grandfather, my first real spiritual teacher, taught me about medicines found in the forest, which my grandma boiled into homemade flu remedies, spitting in the pot and asking me if I wanted to taste it. (Ew.) My grandfather guided me to fishing, music, and storytelling, and showed me how to listen and how to feel. "That's who we are," he would tell me.
I listened, I heard, and I saw —  things no one else could hear or see.
It started with an old man standing tall in my cedar closet. I was 5, and he was dead. Or something. My spirit guide, or "Grey Wolf" as I came to know him, had made his first appearance in my life.
He seemed to speak with only his eyes, but I "heard" him clearly. I spoke to him about Cabbage Patch dolls, teddy bears, and how I could hear them talking to me. He let me know that the imaginary friends I had weren't so imaginary at all. They were actually spirits from beyond connecting with the 5-year-old girl that could see them.
Grey Wolf scared the crap out of me. I prayed him to go away, and he did leave for a while. But he'd be back at the time I truly was ready for my gifts to serve others.
"Everything You Said Came True!" (Sharing my gifts)
Fast forward to college. My soul craved more, and instead of questioning my gifts, I began to embrace my intuitive gifts of tuning in to people. I started performing readings on my family, my friends, friends of friends, anyone who would let me experiment on them.
I gave deep soulful advice to my peers: "You've got to study harder, because you've got a learning disability. You'll be out for a year, but you'll be back."  That was to a classmate who, it turned out, had just been put on academic probation.  For a year.
I got a lot of "how did you know that?" looks. And I want to know more comments.
Word started to spread about this soulful Native American girl with the internal spirit antennae. Strangers asked me to read them. I would fit them in between classes or push back bar times to accommodate. I told one woman, "You're going to be a PhD." She'd just applied to grad school. I told another, "You're going to pass all your exams but one." And what do you know…she did.
Things Get Intense
In my final year at University, the psychic floodgates really burst. I was reading Sonia Choquette's "Diary of a Psychic" when, from the living room, I heard low murmurs, as if someone had turned on the television. I panicked as I realized this wasn't the television at all. They were…whispers.
Oh, it gets worse. Suddenly a man's voice yelled, "Hi!" right in my face.  I bolted out of my apartment so damn fast I didn't even have time to put on pants. I paced in the hallway of my apartment building at 2 AM before getting the courage to go back in, where Grey Wolf continued to talk to me. Yes, he was the voice. I'd wiped him from memory.
"Am I just tuned in?"
I made an appointment with the campus therapist. I told her in our session that I was hearing voices and seeing faces, and asked if I was crazy or just tuned in as a psychic. She asked me what I was seeing and hearing around her.
I said, "Your love life isn't going so well, and you're getting divorced."
She looked at me. "Wow. Pretty good."
At the end of our session, I said,  "I guess I won't see you again."
She said, "Why, what do you mean?"
I said, "You're leaving, aren't you?"
Sure enough, she told me she'd accepted a job offer somewhere else for the coming year. And, recommended I start doing readings for real. So, I'm just tuned in to the subtle realms. Who knew?
After this, everything changed. My soul work began to unfold magically.
My readings went to a much deeper soulful place. I had access to the multidimensional…people's values, their fears, their biases, their dreams—their soul. I could hear their spirit guides, their ancestors, angels and higher beings.
I began to reading for people, not on them. I lifted layers of ancient soul history of shame and persecution,
Don't think you have all these beings in your life? You do, and — along with my trusty spirit guide Grey Wolf — they'll give me all kinds of specific information about your past, present and future when we do a reading on a soul level.
I've been doing this professionally for 6 years now. I'm DAMN good.
I absolutely love doing soul readings for clients. And I'm happy to say, it's mutual. My clients are completely amazed at what I know about them right off the bat — things you can't google or find on Facebook. And they regularly report back to me that what I've predicted came true.
What will I see in your soul's mission? Let's find out!
Have questions about how readings work? I lay it all out here.
Ready to book a reading and get your deep-in-to-your-soul questions answered? Let's get the ball rolling. (let's take out my guide and my vibes. that's how I roll.)
Scroll down to book a reading now: And thanks for being here! I can't wait to work with you.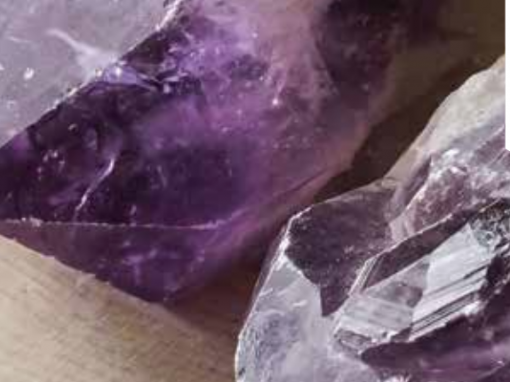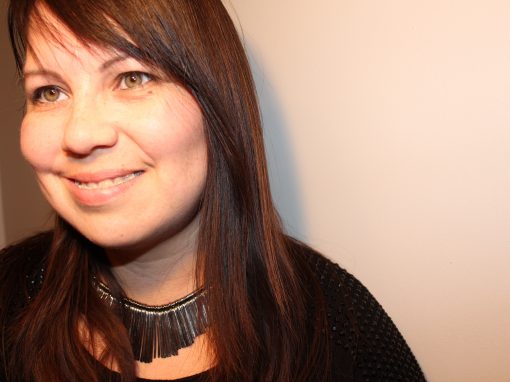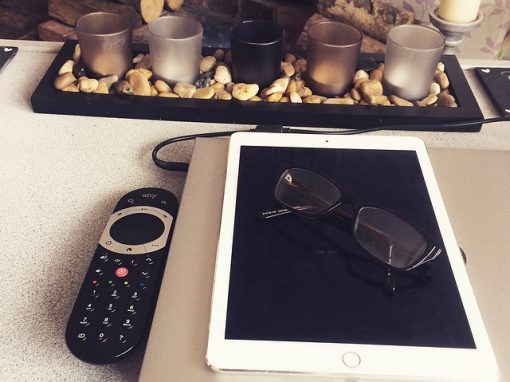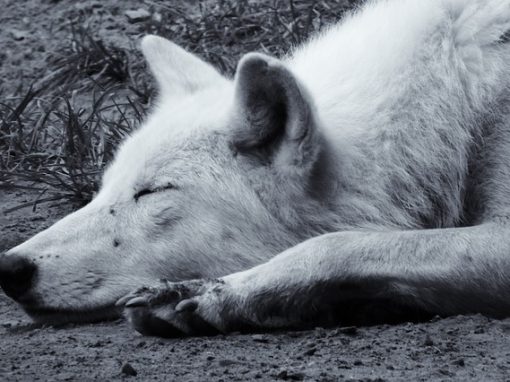 I'm here to connect with your true self and to help raise your standards. Here, I peek into you at soul level. Look at your soul's mission, soul lessons, blocks, animal and spirit guides. I channel through my spirit guide, Grey Wolf, specific guidance tailored to your soul.  From the start, I tune into your guides and you're given a guide to follow from your guides. So, it's a three-way conversation between my guide, your guides, and your soul.
I use my teaching and my shamanic skills to guide in your soul's journey.
This is for sensitive, intuitive, creative empathic women who want to learn to ground their spirit.  I combine my experience as native american teacher and an intuitive guide to help propel your spirit forward.
This is for deep shamanic healing – deep and below the surface healing. I bring in my guide, Grey Wolf, and we dig in ancestral patterns, soul retrieval ceremony, and native american ceremony from my micmac tribe.
"Trisha is a truly gifted psychic. Her natural talent coupled with a pure heart make her a light in the world."
Sabrina Choquette
"She intuited I would be soon filming, be on TV and be producing videos. It came true! I was filmed in Dr. Northrup's Glorious Women Never Age PBS special, I was filmed on the Dr. Oz show last week and I just released a Whole30 video series. WOW! I highly recommend!!"
Pam Pearson
"WTF?!?!? I just had a soul reading with Trisha Condo. MIND. FUCKING. BLOWN. And highly recommended.!"
Ramona Russell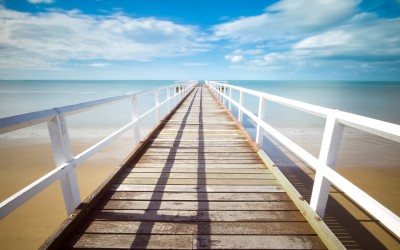 This is where I write blog post #3. To edit this post, I need to go to Dashboard->Posts->All Posts->Hover over Post 3 and choose "Edit." To delete this post I need to go to Dashboard->Posts->All Posts->Hover over Post 3 and choose "Trash." To create...
read more